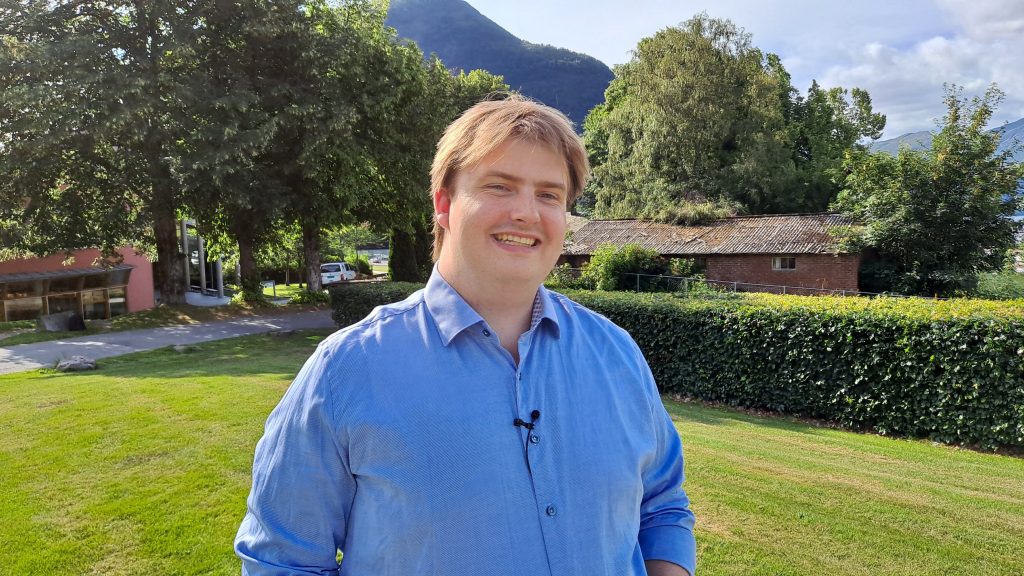 Hello all new and old fellow students! My name is Trond-Fredrik Hoddevik, and I'm the leader of the Student Parliament at Volda University College.
What a happy day this is. If you are one of our new students, you can look forward to study at one of the most pleasant universities there is. To get to know new and fellow students, partake in the Buddy week filled with events in order to make you feel welcome, and perhaps experience a personal realization about what you exactly want to become, is some of the expectations I personally had when I began four years ago. I hope you share similar expectations.
We who have been her a while should carry on into the year with optimism. But let's also acknowledge that the pandemic from the previous year is not quite over yet. Hopefully we can slowly, but surely, return to a more ordinary everyday life. In the meantime, I would like to repeat some words from my predecessor about how to take care of each other: Be good at seeing and listening to each other, be proud of who you are, and don't be afraid to make a mistake. All students are gathered here to learn.
As we now may see a glimmer of hope for a normal student experience, it will be my duty to make sure you feel welcome. That is why I will share one good advice. Engage yourself! There are many student organizations here at the university college that want exactly you to join. It's a great opportunity to meat many fellow students that shares the same interests as you. And if you have something you wish to say, then there is no better place than in the Student Parliament. It is run by and for the students at the university college. That is why I hope you will become a candidate for the elections at the Student Parliament. You are more than welcome to our office right next to the cafeteria in the BK-building on campus.
Thanks for listening and best of luck with the upcoming academic year!